Home / Visitors /
Exhibitor List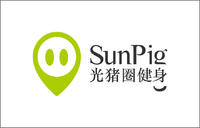 Beijing Guangzhu Sports Management Co., Ltd.
Light pig pen fitness (referred to as "light pig pen" for short) is a national chain brand of smart gyms, with "body sculpture workshop" as the core of the brand, and "a nice smart gym" as the brand tone. With a new gym model of "small and beautiful, intelligent Internet, and monthly card system", Guangzhu Pen Fitness has created a brand-new fitness experience of "store at a glance, one-step purchase, one-click appointment reservation, complete data and social interaction". Guangzhu Pen Fitness provides better solutions for gym operation with "monthly card pricing, intelligent software and hardware system, socialized sports and fitness interaction, friendly service experience, and professional product settings". To provide the public with "last mile" quality fitness services. At present, Guangzhu Pen Fitness covers 80+ cities and has opened nearly 200 stores. In addition, dozens of well-known domestic fitness brands and nearly 20,000 coaches are using the light pigsty smart fitness system, with a total of more than 2 million active members.
Light pig pen fitness was launched in November 2015. Starting from solving the pain points of the fitness industry, with the core of empowering gym operators, through the (S+b) to C model, a complete set of intelligent gyms have been gradually built over the past three years system. Based on its "APP+SaaS+IoT hardware" trinity interconnected intelligent system, Guangpi has built a new gym operating system to help fitness clubs reduce costs, improve management efficiency, promote new development, and create new fitness scenarios User stickiness.
| | | |
| --- | --- | --- |
| Address | : | 2nd floor, Tower A, Ying Du building, Haidian District, Beijing, China |
| Telephone | : | 010-88577188 |
| Website | : | www.sunpig.cn |