Home / Visitors /
Exhibitor List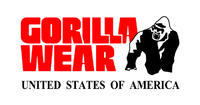 Rizhao Lefits Fitness Products Co.,Ltd.
Founded in 1985, Gorilla Wear is a famous American brand of fitness and leisure Wear. After 30 years of development, it has an independent sales network in more than 70 countries and regions around the world. In 2019, it officially entered the Chinese market together with Rizhao Lejian Fitness Equipment Co., Ltd.



Rizhao Lejian Fitness Equipment Co., Ltd. was founded in Rizhao, Shandong Province in 2017. Up to now, it has developed into a fitness industry group integrating the research and development, production and sales of fitness equipment and sports equipment. The company's business covers more than 50 overseas countries and regions. At present, the company is increasing investment in technology research and development, is building a new type of foreign trade enterprises.

Company cooperate with several world famous sports brand, currently has five international brand in China general agent, more than 20 international brand agency, universal coverage professional fitness clothing, equipment, complete product range, including: clothing, shoes and hats, bags, belts, wristbands and other fitness with professional equipment, can satisfy the power weight training, fitness training, fitness training and functional training, etc. The diverse needs of fitness enthusiasts.

In terms of product selection, we have strict selection standards for the products we sell, strict quality control for product quality, price and comfort, and strive to make the people who love fitness wear more professional clothes and use more sophisticated equipment. In the future, we will continue to provide customers with quality products and services, in response to the national "national fitness" call, to improve people's physical fitness as their own duty, for the national health industry to contribute a force!
Bumper Plate, barbell, training accessories, Gorilla Wear, sports bag
| | | |
| --- | --- | --- |
| Address | : | #888 Heyang Road, Dongang district, Rizhao City |
| Telephone | : | 06338210506 |
| Email | : | sales@lefits.com |
| Website | : | www.lefits.com |