Home / Visitors /
Exhibitor List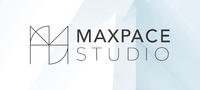 MAXPACE STUDIO
Special design team, "National Survey design Outstanding Engineering Design award" designers & "outstanding young and middle-aged designers", "China's top 100" interior designers leading the design. Create refined design supported by big data of operation and function, and empower operators.
Since the establishment of the design team, it has absorbed the outstanding design talents of the top design teams at home and abroad, studied the special design of sports space meticulously, had in-depth research and practical experience in the multi-dimensional refined design based on the operation and function of sports space, and tried to build the best special design team.

A.Space design: The refined space design supported by multiple technical means, such as information model, and big data operation, maximizes the capacity of the venue.
B.Visual design: Use visual information to enhance the quality of sports venues, enhance product value, and transfer cultural content. Grasp the trend of sports culture, take the experience as the cognitive basis, take people as the purpose, take people as the fundamental.
C.Whole process consultation of sports space planning and design: provide the whole process consultation of space and plane visual design .
| | | |
| --- | --- | --- |
| Address | : | 3F, TOWER A, Yingdu Building, Zhichun Road, Haidian District, Beijing |
| Telephone | : | 010-88577188 |
| Email | : | MAXPACE2000@163.COM |