Home / Visitors /
Exhibitor List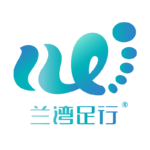 lanwan insole
Lanwan 3D printing customized insole is jointly developed by Guangdong Lanwan Intelligent Technology Co. , Ltd. and orthopaedic experts and professional doctors, which combines artificial intelligence algorithms with physical mechanics features, the high-tech products developed exclusively by 3D printing digital manufacturing technology have a good effect on the recovery of High Valgus foot with different degree of flat foot. Especially suitable for sports, fitness running groups, middle-aged and elderly groups and diabetes groups.
Lanwan insole, a specialist in foot health. It has received 15 patents, soft landing and medical device certification protections.
Guangdong Lanwan Intelligent Technology Co. , Ltd. is the largest HP NYLON 3D printing and customizing center in China. The State High Tech Enterprise will organize the international meeting of the foot health industry in 2021, combining the products from upstream and downstream of foot health care, Joint foot orthopedic experts, scholars, hospitals, schools, intelligent products, health care products, industry, university and Research to promote the development of foot health care industry.
Custom insoles, 3d printing functional custom insoles, 3d printing supplies, rehabilitation equipment, sports insole, sports accessories, outdoor sports accessories, fitness equipment, custom shoes, smart wear equipment,Customized insole
| | | |
| --- | --- | --- |
| Address | : | Suzhou, Wuzhong District, Valley of Wisdom A3 |
| Telephone | : | 0512-68796096 |
| Email | : | lwzn@gdlwzn.com |
| Website | : | www.gdlwzn.com |