Home / Visitors /
Exhibitor List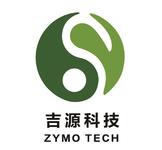 Zymogreen (Huaibei) Food Technology CO.,Ltd.
Zymogreen (Huaibei) Food Technology CO.,Ltd. is a wholly-owned subsidiary of ZYMOGREEN GLOBAL CO., LIMITED. The company is located in Fenghuangshan Economic Development Zone, Huaibei City. It is a professional food production enterprise integrating the research and development and production of food additive monomers, edible essence and fragrances, compound food additives, natural food additives, functional foods and flavored solid beverages. The company has internationally advanced production and testing equipment, with liquid and solid product production workshops, essence research center, analysis and testing room and food and drug application laboratory. It is one of the largest L-aspartate manufacturers in China.
Innovation is the foundation of enterprise development. As an innovator in the global food additive industry, zymogreen food has strong technical support and unique personalized product development capabilities. The company has production equipment and mature processes such as neutralization reaction, biological enzyme reaction, large-scale liquid mixing, large-scale solid mixing, emulsification homogenization, micron level product manufacturing, mesh classification, spray drying, solid embedding, wet granulation, solid beverage, etc., and provides customers with all-round personalized customized products. Advanced production technology and rich product application experience make the company a core supplier of many internationally renowned companies.
The country is based on the people, the people take food as their priority, and food safety as their priority. Food safety concerns people's physical and mental health, and the responsibility of ensuring food safety is heavier than Mount Tai. Zymogreen food takes "making food with heart and making safe food" as the business purpose of the enterprise. To this end, the company invested heavily in advanced production equipment, and produced in strict accordance with the BRC Global food safety standard and the requirements of IS022000 food safety management system, striving for excellence to ensure the quality and safety of products. All products of the company have obtained kosher, mui-halal and other certifications.
Zymogreen (Huaibei) Food Technology CO.,Ltd. adheres to the enterprise development concept of "winning the market with products and customers with services", and is willing to work together with friends at home and abroad to strive for the future of made in China.
Oozeplus+ electrolyte solid beverage
| | | |
| --- | --- | --- |
| Address | : | No.1,Yifeng Road, Phoenix Mountain Economic Development Zone, Huaibei City, Anhui Province, China. |
| Telephone | : | 0561-3036923 |
| Email | : | rita@zymogreen.com |
| Website | : | www.zymogreen.com |