Home / Visitors /
Exhibitor List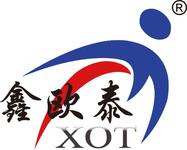 Hebei Xinoutai Teaching Equipment Manufacturing Co.,Ltd.
Hebei Xinoutai Teaching Equipment Manufacturing Co., Ltd. is in Yanshan County Economic Development Zone, Cangzhou City, and is a professional company engaged in the production, marketing and research of happy gymnastics, teenagers' fitness equipment, pre-school educational soft equipment, teenagers' outward-bound training equipment, children's basketball rack, wrestling mat, judo mat, boxing platform and other products. In the wave of international fitness fever, XOT took the lead in bringing in welding robots in order to meet the market demand and obtain reliable product performance. If welding parameters and trajectories are given to the robots in the welding process, the robots will automatically process and manufacture. The parameters of each welding seam are absolute and the quality of welding seam is not so much affected by human factors. So, the welding quality is stable. The manual welding speed is slow; however, a robot can replace the output of 2-4 workers, which greatly reduces the cost of enterprises and products, and enhances the advantage of competition. At the same time, the bringing-in of numerical control high-speed digital cutting and cutting system make multi-layer stereo cutting possible. Sewing machine with computer flat car system, numerical control pattern machine, computer embroidery machine, high-tech advanced equipment input all together makes sure the product is beautiful, generous, clean, durable and firm.
We have strict selection of raw materials: multi-level checks, and the better prevails. Let's take our soft modules for an example: the inside is made of polyurethane sponge, EVA and XPE, and the cover is made of polyvinyl chloride mesh cloth (PVC) which has heat preservation, heat insulation, sound absorption, shock absorption, flame retardant, anti-static, good air permeability, skin-friendly and non-fading characteristics.
Beside we have ROHS, EN-71-3 (phthalate), REACH and other European and American international certification standards. Non-toxic, tasteless, formaldehyde-free, green environmental, our products won't cause allergic injury such as rash by contact. Our products can be trusted by you and your family.
Our company has passed the ISO 9001 international quality management system certification, ISO 14001 environmental management system certification, ISO45001 occupational health management system certification, ROSH certification, CE certification, the national sporting goods testing, and we have China Sporting Goods Federation membership. The products have also passed the national sporting goods testing, all of which have reached the requirements of the national sports syllabus and the standards. In the 21st century, full of competition, Xinoutai of Hebei Province, with its advantages, is bound to write a brilliant stroke in the gymnastics industry.
Iron equipment series,Wooden equipment series,Software product series,physical fitness training series,Sensory training series,Inflatable product series,Hanging Teaching Aids Series,Cushion product series,Children's parkour series,Children's rock climbing series,Trampoline product series, Competitive equipement series,Basketball stand series,Dance bar series.
| | | |
| --- | --- | --- |
| Address | : | Middle Section of Xinxia Road, Yangji, Yanshan County |
| Telephone | : | 0317-6296888 |
| Email | : | xotjx666@163.com |
| Website | : | www.hbxot.com |