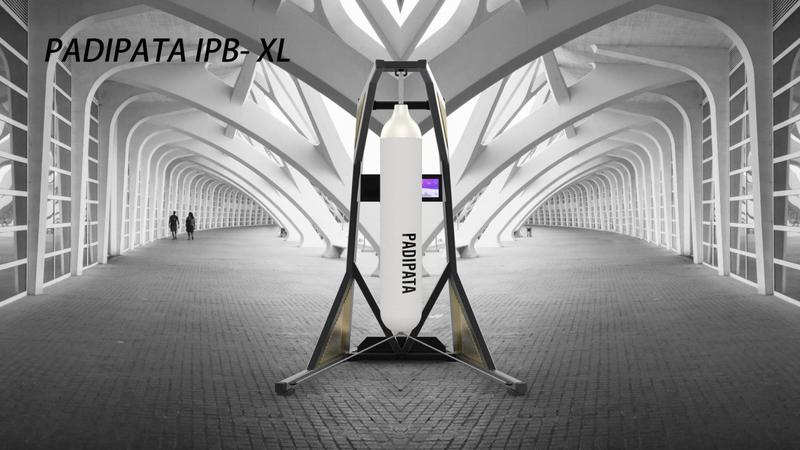 PADIPATA智能交互沙袋
Categories: 健身器材
PADIPATA智能交互沙袋具有体育与娱乐双重属性,用户通过交互屏引导,实时与沙袋互动;沙袋内置物联网芯片,可随时更新内容、更新玩法,与全球玩家一起互动。
大号智能沙袋专门为健身房以及专业健身场馆设计,它体积更大,稳定性更好。自带音响系统和平板模块,可以通过平板来选择击打模式和游戏。同时也能获取击打数据,如精准度、速度、击打次数、击打等级、全球排名等。还能扫码分享至朋友圈,让更多人看到你的进步。大号智能沙袋看起来像星球大战中的黑武士,我们通过产品设计感和交互体验激发更多人的锻炼欲望,让搏击锻炼变得更简单,更有乐趣。
PADIPATA Interactive Punching Bags have the dual attributes of sports and entertainment, users can interact with punching bags in real time through interactive screen; the punching bag containing the Internet of things chip, it can update the content in any time, update the playing method, and interact with players around the world.
IPB-XL is specially designed for a gym and professional boxing hall. It has a large size and better stability. The sound system and a IPAD inside of it, we can choice the game or the mode in the IPAD screen. At the same time, you can get your training data, such as accuracy, speed, number of hits, hit level, global ranking, etc. You can also scan the code to share with friends on apps. IPB-XL looks like the black Samurai in the Star Wars. We think it will arouse more people's desire to exercise.